Interview with Olympic Gymnast Josh Dixon
December 5, 2016 by Jacob Burman
Filed under Activism, Body Image, Empowerment, Featured, Finding Your Voice, Guys, LGBT, Livin in the Moment, Movement, Role Models, Self-Acceptance, Self-Care
Our Editor, Robyn Hussa Farrell, sat down with Josh to capture his #RealDeal story…
Please tell us about yourself and what you do?
California native, mixed race and 1 of 3 adopted children to Michael and Kathleen. I grew up in the Bay Area and ended up doing my collegiate gymnastics as a student-athlete at Stanford. Post graduation in 2012 I moved to train full time with the National Team at our training center. Currently I'm a resident athlete at the Olympic training center in Colorado. Most of the US men's team trains there and it's home base for the 24/7 grind that is World/Olympic level gymnastics.
Can you tell us a bit about any upcoming projects or events that you are working on?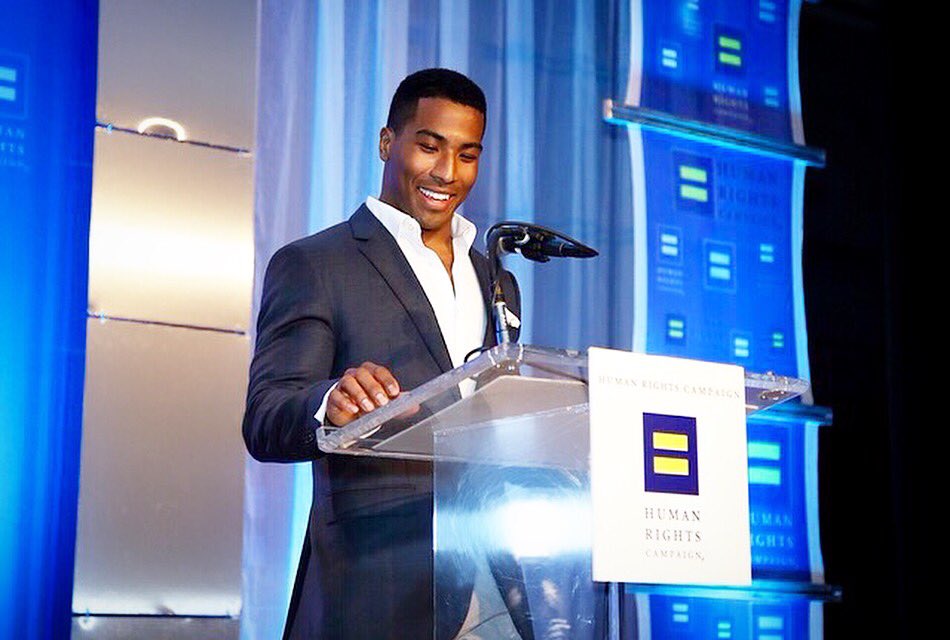 I am in collaboration with the Human Rights Campaign and would love to be plugged into the Hilary campaign in some capacity as election season rolls around. but I'm kind of in a holding pattern with gymnastics and figuring out my next steps or if I want to stay in the sport for a little bit longer as a competitive athlete.
Do you find the pressures of working in your industry significant with regard to feeling the need to have a "perfect" body? If so, how do you navigate through that terrain? How do you "not" judge yourself when others (critics, audience members, producers, etc.) "judge" you based on outward measures?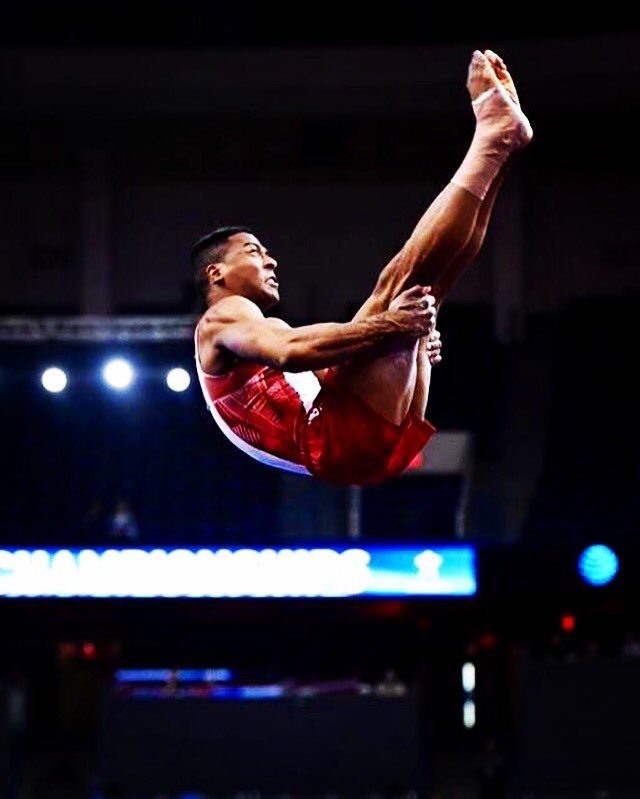 Gymnastics is certainly a sport where it's judged literally on how you look while performing movement. The different lines from toes all the way down to your feet are scrutinized. There aren't really pressures of having the perfect body because in the men's program there are certainly many different body types that are successful at this level. More or less, the tireless work we do lends itself to having a very high level of fitness and a good physique, but I see that as just a product of the sport and something that goes with the terrain. We don't strive for a great body and then the gymnastics. We strive for great gymnastics and work so very hard in training and the rest of the physicality just happens.
There is constant judging of ourselves as it relates to the gymnastics and how this skill was or how this landing went, the pursuit of perfection is constant, but that's the beauty of the sport at this echelon. When it comes to terms with how do I stray from falling into the speculation and scrutiny and speculative drama that is surrounds different eyes looking in? It's easy really. They are the ones watching me, they aren't doing it, and its easy to be so critical when you're not the one performing. Critics in sports embody the world critic in the sense that any negative sentiment is portrayed because of the desire to have the platform of the person or entity that they are criticizing. It's alright, I have thick skin, I've got all of what I need within me to be comfortable with myself and what I do.
To follow up with that question, how do you deal with bullying or people talking negative about you? Can you give any examples of bullying in your personal life and how you handled it?
This is a similar answer in that any negative talk about me is embraced because it's part of sport and this game we call life. If I let any of that get to me then I've already lost and I'm above stooping to that kind of negative sentiment across the board. Gymnastics at this level, sports at this level for that matter, are full of very public successes and failure but that's the beauty of competition in this rare air. It's alright, I'm the one out there being vulnerable and leading by example and being inspired by those who are working tirelessly to achieve their own dream and make an impact. I strive to do the same and simply don't have a one second to entertain the naysayers.
There has always been skepticism or "bullying" in some regard, whether that manifested itself in sport (analyzing my weaknesses in gymnastics, critiquing my routines, my every move) or turning my visibility as one of the few openly gay gymnasts at this level into something very petty, self serving, or 'disgraceful,' I see it as somebody else's ignorance or insecurity and honestly not my problem. I have everything within me to be comfortable, the family and friends around me to learn from, love and be loved, the strength to know better, and the wisdom to differentiate the good from the bad. If I let any of the bad manipulate me, who am I to lead by example and who am I to not have learned from all of the great things around me. I'd be doing a disservice to the things and people I've been afforded in life and if I want to continuing using my platform for good I must be at peace with myself and lead by example with an open mind along the way.
What made you want to get involved with Mental Fitness, Inc. and what it is about the mission of Mental Fitness that speaks to you?
I was actually approached a few days ago to give an interview for your guys' blog but previously I hadn't heard much about it. When requests like this come along it's a great opportunity to reach more people but at the same time it's a responsibility I have with this platform to give back as much of myself as possible. Yes having an impact / platform in the world of sport is great, but if that can transcend further and for just causes, there's no way I can pass on educating, inspiring, or lending a helping hand, especially to our youth. I had those role models growing up, now I'm in a position to be one, and that's such a great thing to give/ help out.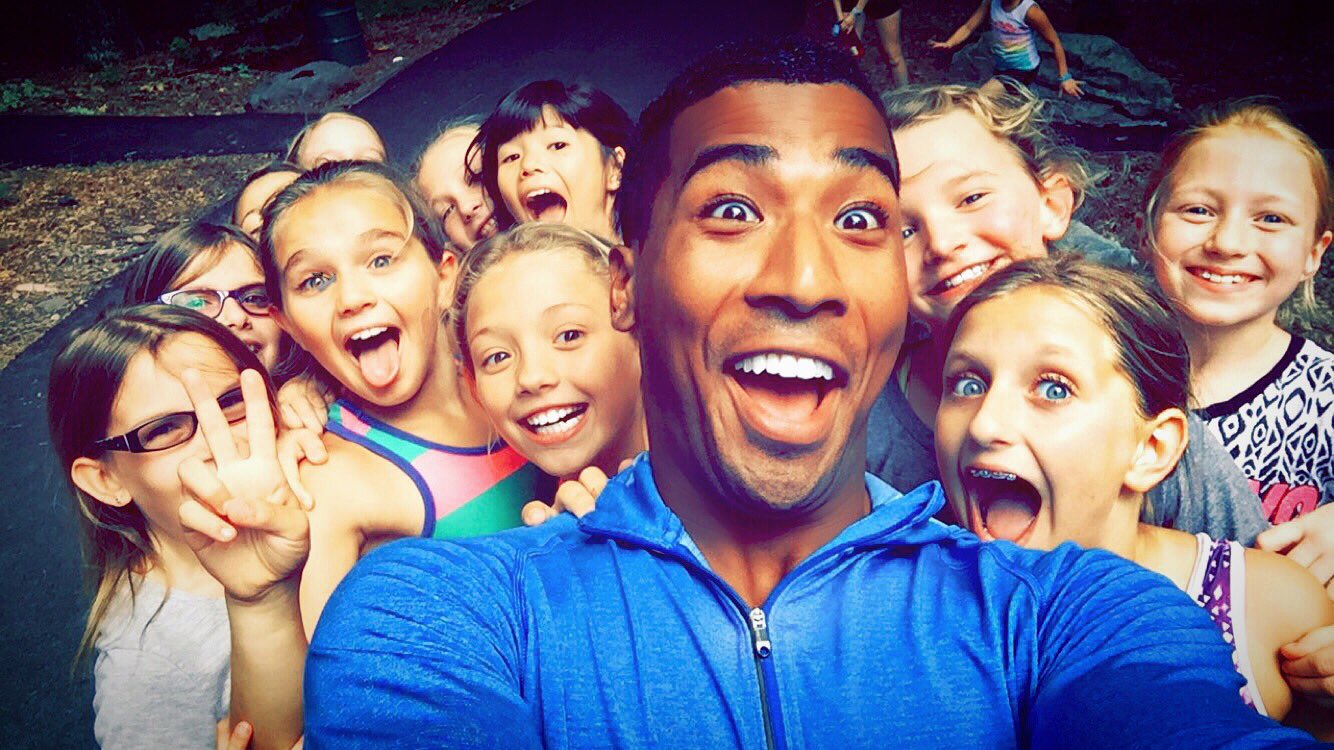 Who were the role models in your life?
My parents, sisters, and teammates. From all of them I learned hard work, setting goals and going after them no matter what, and always striving to be better.
What do you define as beautiful?
There are so many facets to beauty. Most people see it as something that really strikes the eye in a pleasant/ captivating manner, as do I, but I've really come to appreciate and harness the beauty of hard work and the journey. We had a mantra at Stanford "the strength comes in the struggle" and that resonates in everything we do in life. Whether that's academics, sports, work, friends, family….you just have to work it and learn/ push yourself all the way in whatever you're doing and you find the beauty of life all around. There are so many quotes that can sum this up in sports and in life but one that sticks is "to give anything less than your best is to sacrifice the gift."
How do you define inner beauty?
An openness/ willingness/ want to be your best self, lead by example, learn from everything around you, and the ability to embrace change. Anybody who is doing that to any extent radiates and allows others around them to do the same.
What is happiness?
For me it's being at peace with yourself so you can navigate the waters ahead with clarity/ without a major obstruction.
Would you be willing to take the Real Deal pledge? Thoughts about that? (http://wearetherealdeal.com/about/the-real- deal-pledge/)
I would take strong look at it. I'm not sure that I totally agree with 5 in that "fat chat" can be constructive as it relates to overall health and prosperity. While yes one has the room to be themselves in whichever way they please, not addressing something that could have detrimental affects on your health and lifespan isn't something I totally endorse. Ignorance is not bliss in this case. 8 is a little bit off putting for me.
How do you manage your stress levels in daily life? Do you use music / art / dance, etc. as a coping tool? Are there other things that you do to live mindfully?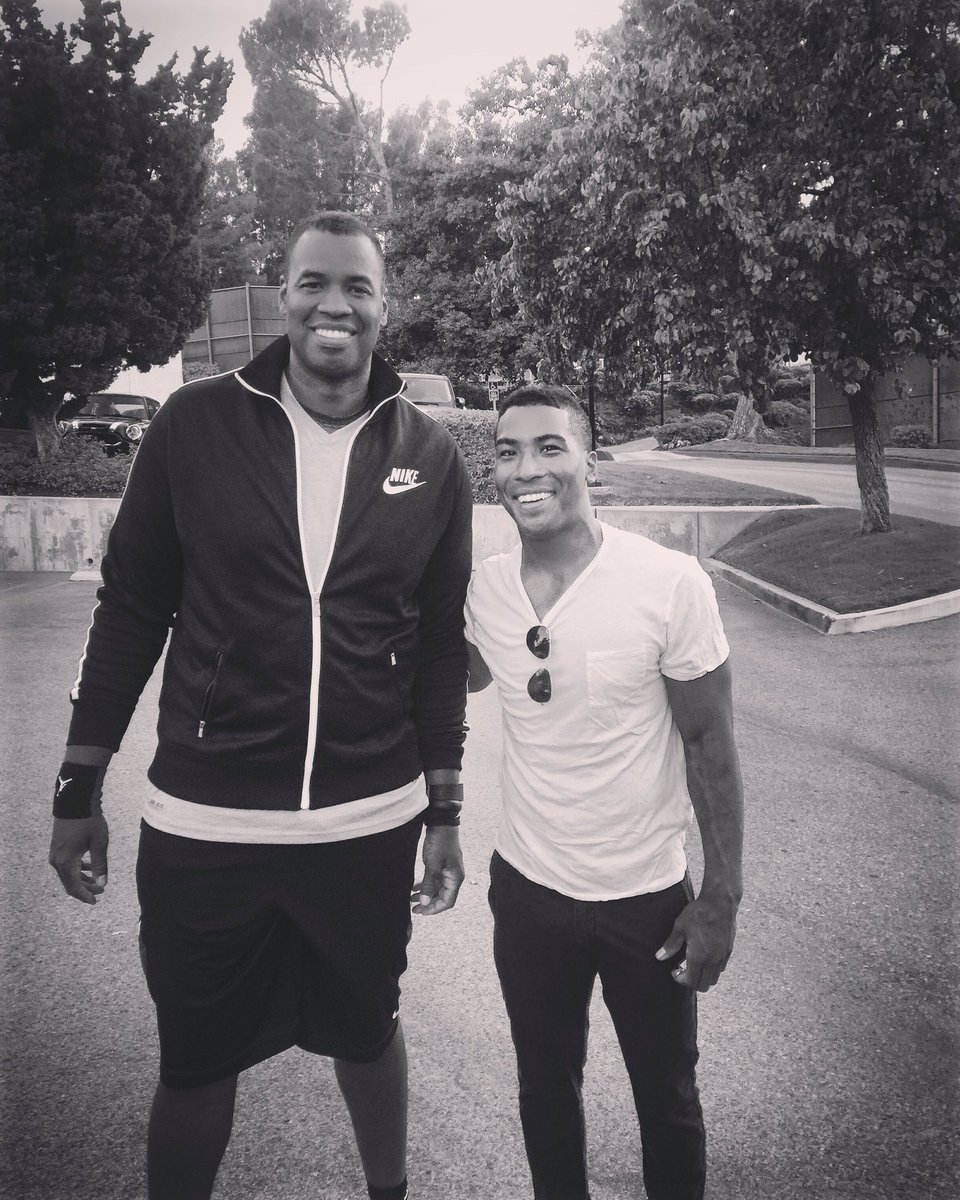 Stress management is key. I'm a huge music person and am fueled by music and being able to escape for those minutes and go to that place and allow myself to feel whatever the music allows me to. It's a great escape and it also lets me to stir those emotions. I'm also a huge tennis fan and can hold my own on the court. IT's another great escape and stress relief. Reading as well. It let's me escape into another world and learn and take that to be as introspective as possible.
How do you find a work-life balance — as a man, relationships, a professional — what are keys to balance?
Having a balance is hard but the best way to describe creating that balance would be to start by starting. Most people don't have that balance because of an inaction and complacency.
If you can go back and talk to your younger self, what would you tell yourself and what would you tell others reading now?
That everything happens for a reason but at the same time don't let that allow you be passive in life.
Instagram: joshdixon
Twitter: JoshNDixon
Snapchat: joshndixon
Facebook: Josh Dixon
Josh Dixon, hailing from San Jose, California, grew up alongside two sisters, Kira and Mikka, all of whom were adopted by his loving parents Michael and Kathy. Throughout his youth his parents continually stressed the importance of achieving high-level academics to compliment whichever extracurricular he was pursuing.
Josh's involvement in gymnastics started around age 7 when he would try and mimic what he saw from his sisters' gymnastics class with reckless abandon outside in the yard. While succeeding in many sports all the way through high school, one thing that remained constant was his love for succeeding on the national team in gymnastics and the desire to compete in college as a gymnast and one day, the Olympic Games. While maintaining the highest level of scholastic and athletic achievement at Willow Glen high school, Josh earned an athletic scholarship to further his studies and gymnastics at Stanford University.
While at Stanford, his success in and out of the classroom continued at a higher standard. Josh earned his degree in management, science and engineering (Stanford's version of a business degree) alongside piquing his interest in political science. Community involvement maintained high with a continual stay with the student-athlete advisory council (cardinal council) and the Stanford youth Olympics where he and his team mentored bay area underprivileged youth in a total sports combine. Being a dean's list scholar was perfectly complimented with his multiple-time conference titles, 8 NCAA D1 All-American honors, two NCAA team titles (one of which clinched Stanford's 100th school title), and continuous work on the US men's gymnastics national team.
Stanford fostered tremendous growth in the athletic and academic arenas but more importantly, it allowed him to come to terms with his sexuality and acceptance for who he was a gay man. This personal growth was enabled by the love of his friends, teammates, mentors, and family.
Post Stanford, Josh moved to train full-time with US national team at the Olympic Training center in Colorado Springs, Colorado. Amidst training and competing at the highest level of his sport, Josh has experienced the highs and lows of world-class competition alongside the triumph of coming back from debilitating injuries. He has recovered from a full Achilles rupture (2011) and most recently is fully back from a total shoulder reconstruction (2015). His poise and perseverance at the upper echelon of Olympic sport is a testament to his work ethic and passion for pursing set goals.
Training at the world and Olympic level, with his sights sets on this summer's Olympic Games in Rio, is something Josh views as a tremendous honor and impactful in its own regard; however, his public coming out nurtured the sentiment that while being a visible athlete, who was also gay, came the accountability to advocate for the LGBT community. Josh stated that "[he] has the responsibility, an obligation to anybody struggling with similar battles, to say that it's okay to be unapologetically yourself." This example of leadership and courage breaks barriers in the sporting arena and inspires many to be their best self. To read about Josh coming out, check out his OUT interview and Huffington Post interview.