Interview with Leading Joffrey Ballet Dancer, Dylan Gutierrez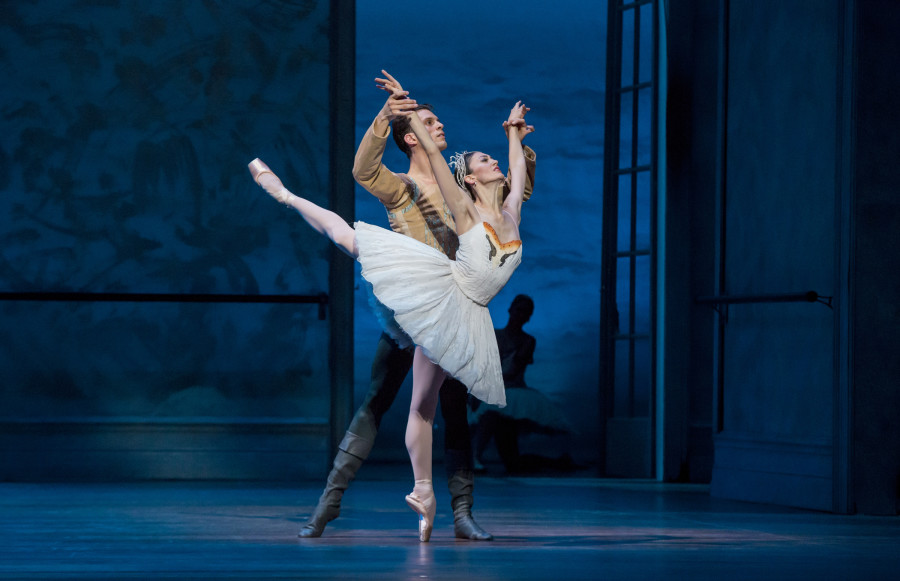 Please tell us about yourself and what you do? 
Can you tell us a bit about any upcoming projects or events that you are working on?
I recently returned from Seattle where I watched the contemporary company
Whim W'him Contemporary Dance
. They performed the world premiere of a piece called "
Delicious Pesticides
" by world renowned choreographer
Annabelle Lopez Ochoa
, which used a piece of music I created as the opening scene and over all inspiration. This was a really exciting side project to work on and an honor to have my original music used by someone I admire so much.
Do you find the pressures of working in your industry significant with regard to feeling the need to have a "perfect" body?  If so, how do you navigate through that terrain?  How do you "not" judge yourself when others (critics, audience members, producers, etc.) "judge" you based on outward measures?
I have had it pretty easy in terms of my body image. I have always been able to maintain the look I have wanted. It is a profession that you need to be in shape for and it's important to not go overboard and stay healthy above all else.
To follow up with that question, how do you deal with bullying or people talking negative about you? Can you give any examples of bullying in your personal life and how you handled it?
In middle school I dealt with it the most, and my whole life I have had to deal with people not understanding what I do. The most important thing for me was the fact that I like being a dancer and have never thought it wasn't cool. I always looked at it like, "these people making fun of me don't understand what I do and that's too bad for them". It was hard in school to deal with being called the "F" word in reference to homosexuals. One, because it's never fun to be told you are something you are not, and two because it is such a derogatory word used to describe a group of people that I am around a lot and have a great deal of respect for. Growing up in a dance studio and attending ballet summer programs I knew people of all sorts, and accepted them for who they are, as they did for me. To then be going to public school during the day where one could be ridiculed for their sexual preference was disturbing to me. I have always enjoyed being an outsider though and as hard as it was for me to deal with so much criticism, I always felt what I chose to do would set me apart from others with no direction or passion.
What made you want to get involved with our nonprofit, Mental Fitness?  What it is about the mission that speaks to you?
I am passionate about anything that helps guide the youth. I appreciate the fact that
Mental Fitness
is trying to help younger people with body image and self esteem issues. There are a lot of things in this day and age where what you should look like is seemingly being dictated to you without you even knowing. Also the facade of success or health is all over the internet. It is good for people to learn at a young age that a healthy lifestyle is the most important thing. Not the appearance of a healthy lifestyle and not the appearance of happiness. Happiness comes from the inside and starts with your mental and physical health.
Is that how you define happiness?
Happiness is truly a state of mind. You can find momentary happiness in material or experiences but your true happiness is in the depths of your mind.
Who were the role models in your life?
Definitely my parents who taught me from a young age that you should always follow through on your commitments and also take responsibility for your actions. They both were hard on me and helped me become the dancer, and person I am today. Other role models would have to be my first year teacher at Royal Ballet School,
Mr. Pakri
. The greatest men's teacher I have ever had. Also 
Susan Jaffe
(former prima ballerina with American Ballet Theater) she was the guest speaker at my first dance summer program and everything she said about dance I resonated with. She was so passionate and believed so much in herself it taught me that it was okay to feel the way I did about myself. In a way she helped with me being bullied because I was pre middle school when I first heard her speak and once I did I knew there was nothing else I wanted to do but to be a ballet dancer.
What do you define as beautiful?
I think something that is beautiful is something that no matter the circumstances can over come and thrive. Like the flower growing out of the concrete metaphor.
How do you manage your stress levels in daily life?  Do you use music / art / dance, etc. as a coping tool?  Are there other things that you do to live mindfully?
I produce music on a Maschine 2.0 which my girlfriend got me for Christmas two years ago. I love it and I have always loved making music, I play drums and music has always been an outlet. My stress levels have been an issue. I have had times where my breathing can not catch up and I start to hyper ventilate due to feeling the need to impress or appease. I put a lot of pressure on myself as well and it adds to my stress levels. I take a herb called Kava and it helps naturally with me processing my thoughts and situations. I have had to learn to fight through my anxiety because since I was young I have been frightened of traveling (on planes especially). As I have gotten older I have found better solutions.
If you can go back and talk to your younger self, what would you tell yourself and what would you tell others reading now?
To myself- Keep going… it will pay off. It will work out for you.
To the readers – Know that your teenage/younger years do not last forever. You are not the person you are going to be yet. Trust the journey. Things get better and finding your place in this world is exciting. Also remember that longevity is much more important than a spurt of attention or recognition. You earn respect by sticking to it and not bailing the moment things get tough.
We thank Mr. Gutierrez for sharing his story with us at #RealDeal.  Mr. Gutierrez grew up in Van Nuys, California and received his training at the Los Angeles Ballet Academy under the direction of his mother Andrea-Paris Gutierrez. In 2006, he was awarded a full scholarship to train at The Royal Ballet School in London. With the guidance of Gailene Stock, Gary Norman, and Meelis Pakri, he was offered a job as an apprentice with the San Francisco Ballet where he danced ballets such as The Four Temperaments and West Side Story Suite.
Since joining The Joffrey Ballet, Mr. Gutierrez has danced many roles in the Joffrey's extensive repertory. Favorite roles include Death in The Green Table, Basilio in Don Quixote, the title role in Othello, and the main pas de deux couple from Infra. In 2014, he performed his dream role as Prince Seigfried in Swan Lake.
Follow Me!
Instagram @dylanrgutierrez
Twitter @DylanRGutierrez